Create your own videogame without programming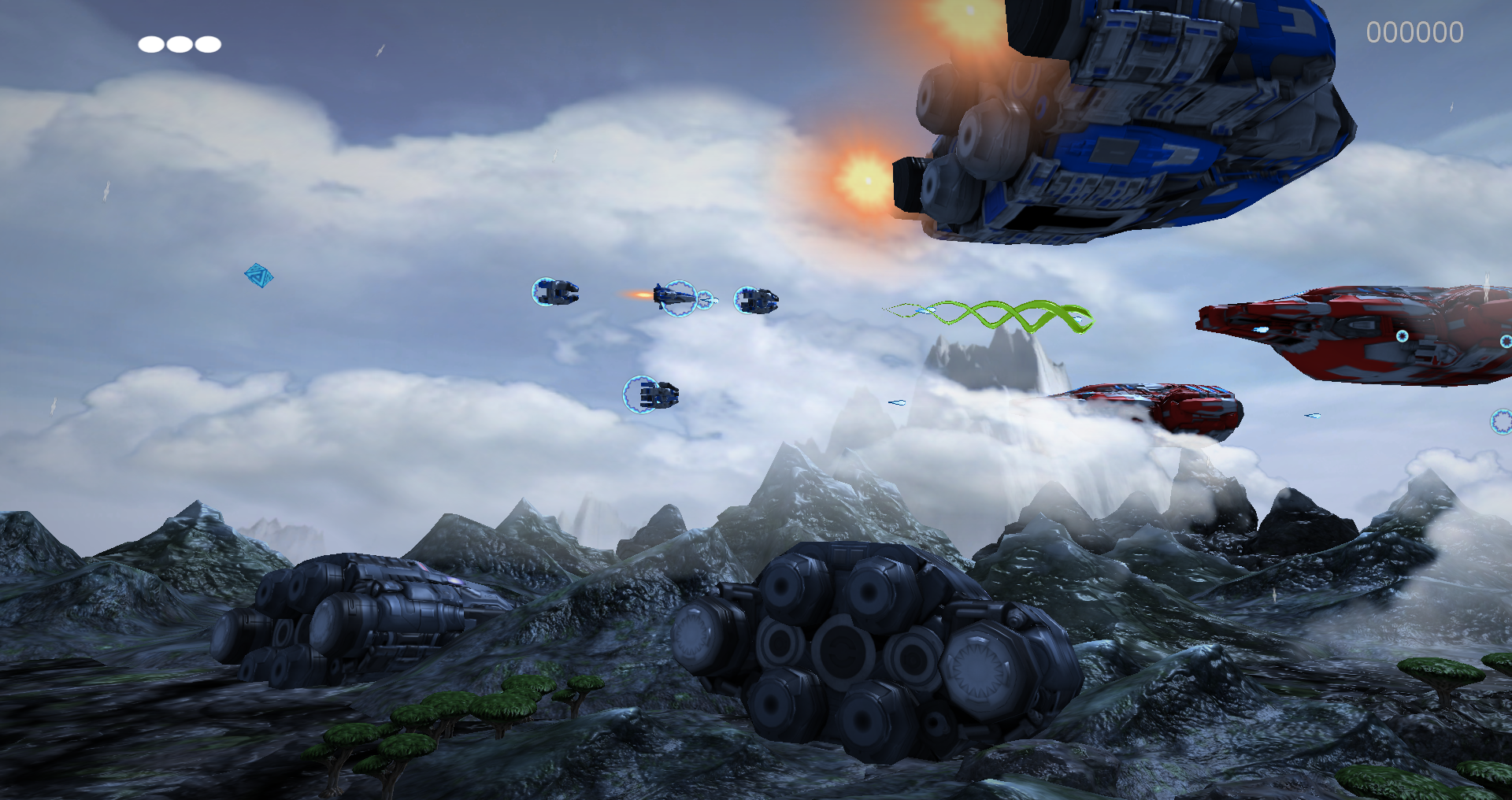 Create your own 2D or 3D shoot 'em up using a powerful graphics and audio engine.
A few seconds and you have a game - creating a game can be as simple as choosing and placing a player model, choosing and placing an enemy model and clicking 'Play'.
Designed and created by games industry professionals who have worked on titles such as Rainbow Six Vegas, Crackdown 3, Hyper Sentinel and The Persistence.

Use professional graphics tools ... or a pen and paper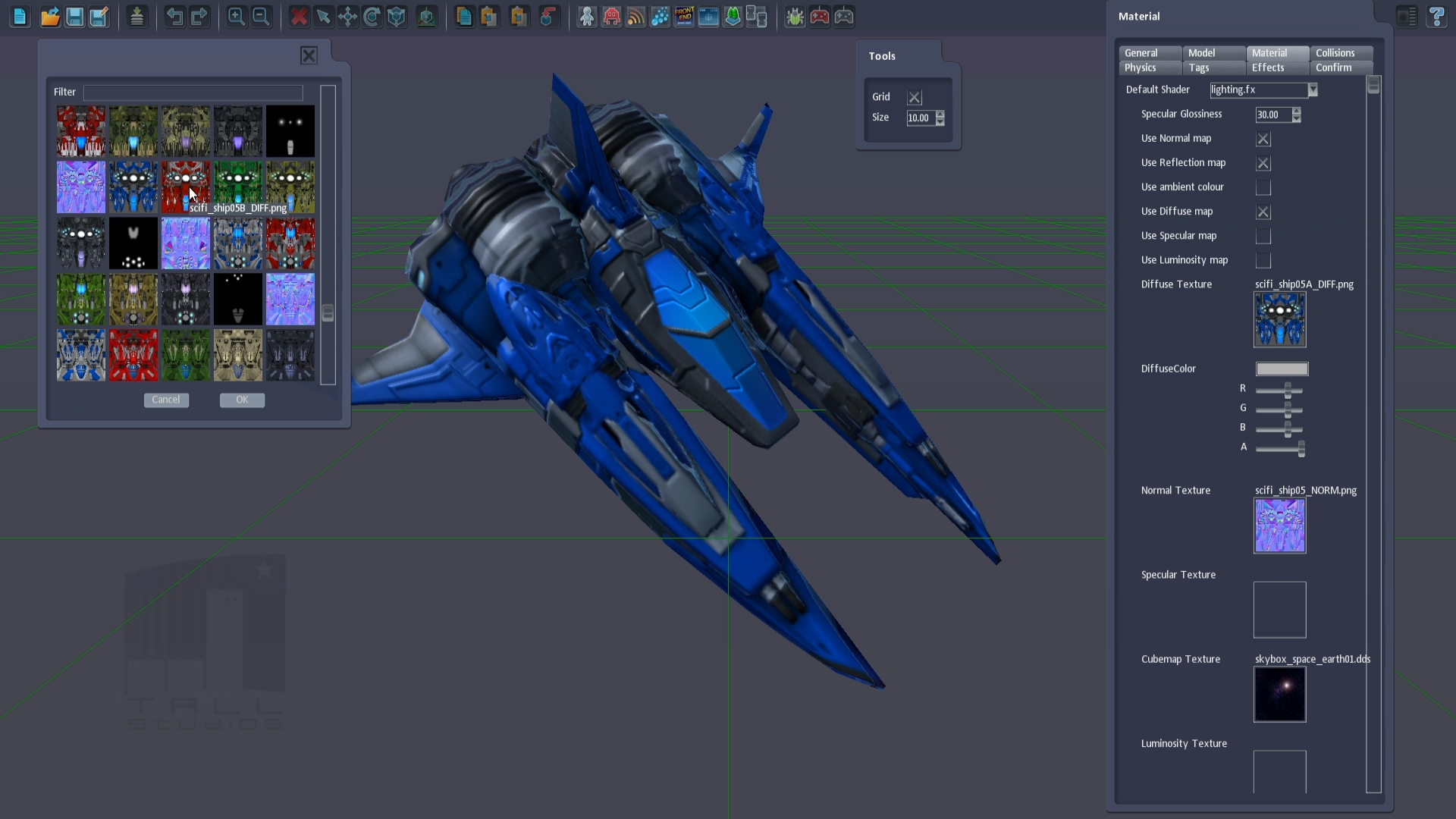 Create graphics and sound any way you want, including:
• 3D Modelling tools such as 3D Studio Max, Maya or Blender
• Shader Editors to create in-place or post-processing shaders
• Pen, paper and a scanner
• Modelling clay and a digital camera
• Your favourite painting software

Design your own levels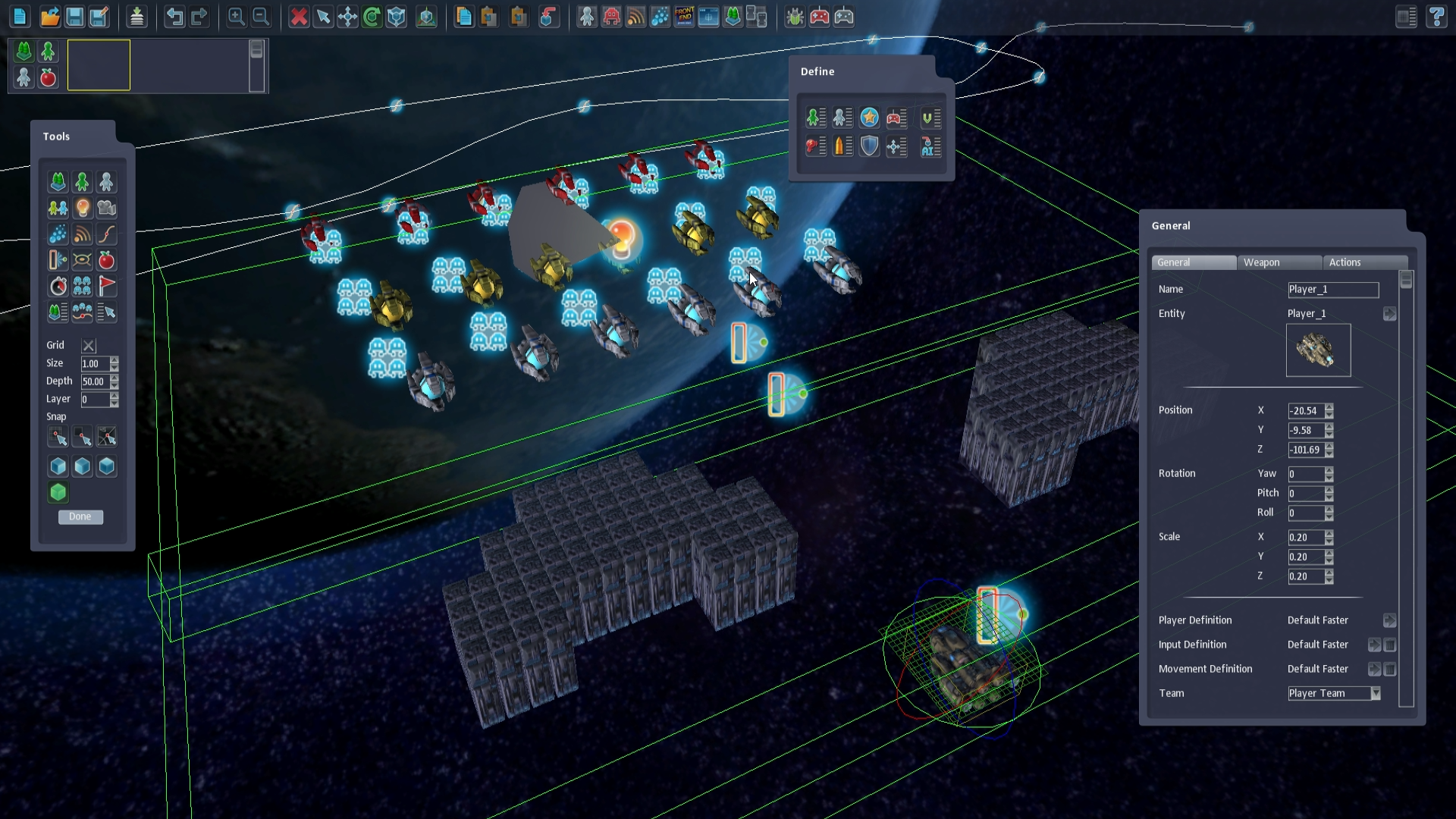 Build levels using your own models or drawings, or use the ones provided.
Set up lighting and camera views and behaviours.
Control the Physics settings and watch nVidia's PhysX simulate your world.
Use shaders to create powerful visual effects.
Use default settings to create a game quickly or tweak hundreds of settings to make the game exactly as you want it.
Choose from many different types of AI, or blend several types together, to bring characters to life.

Tools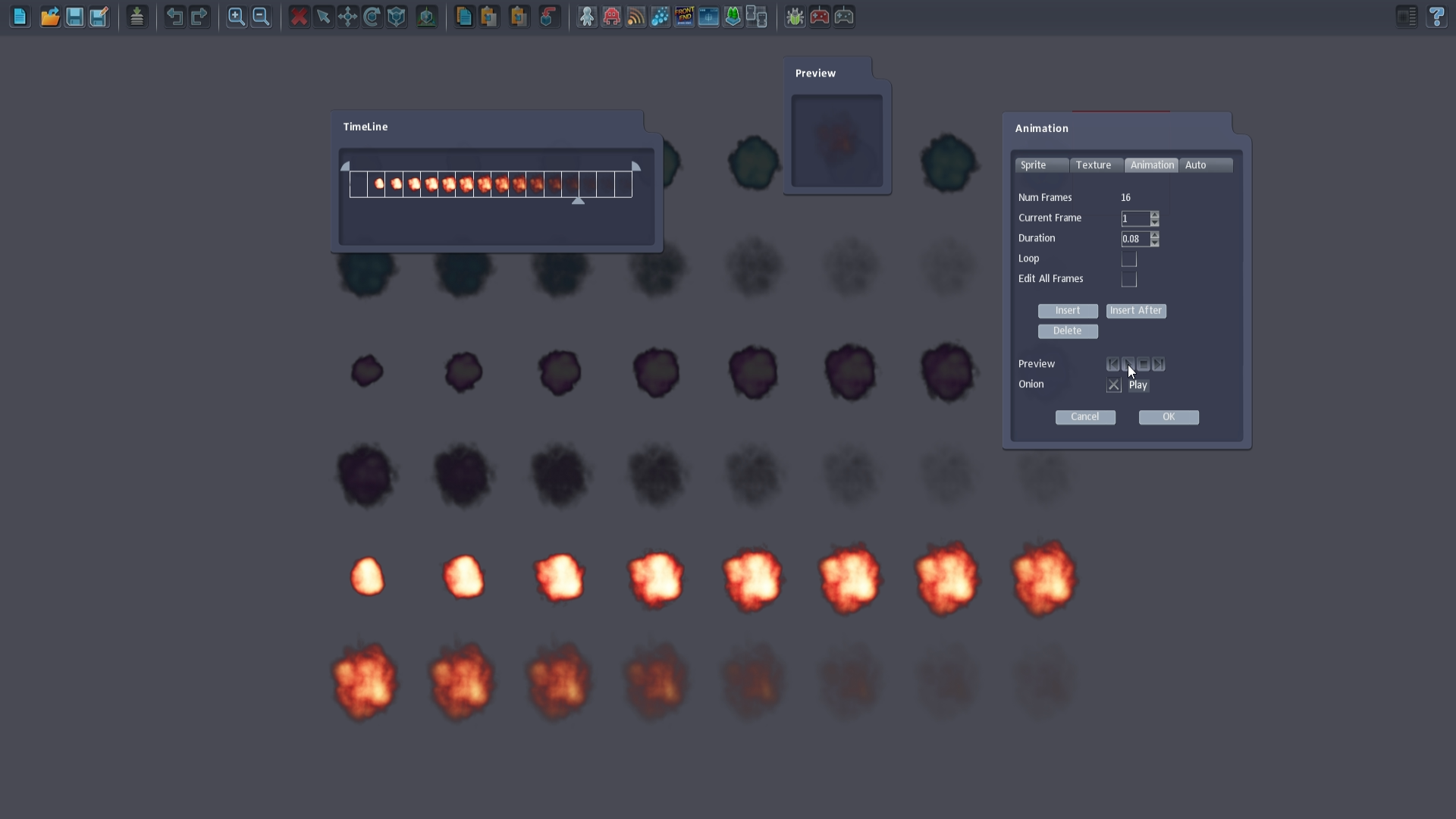 Create eye-catching particle effects.
Add music to your games and create sound effects.
Customise behaviours using an easy-to-use tool which allows you to control events.
Build your own Front-End (Menu) screens or HUD (Head's-up –Display) to display the score, etc.

Play and share your own creations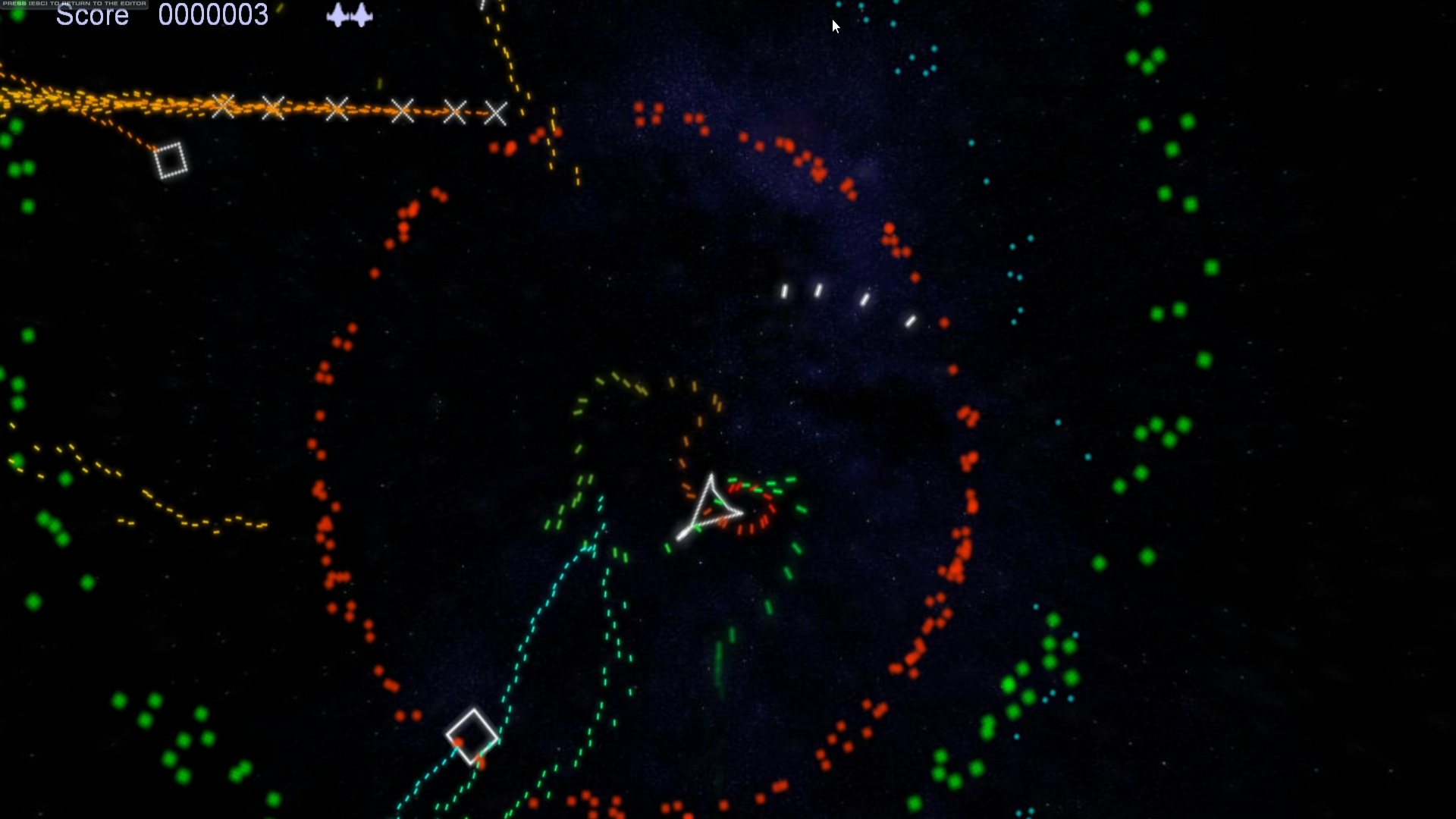 Save games as EXE files and distribute them royalty-free.
All we ask is that you use your own assets (graphics and audio) if you're distributing commercially.

System Requirements
OS: Microsoft Windows 7, 8 or 10. 32 and 64 bit versions are supported.
Processor: Intel Pentium 4 2GHz or AMD Athlon 64 3200+
Memory: 4GB
Video card: 128MB, Shader Model 3 and DirectX®9.0c compatible. nVidia 6600 or ATI 1300 or greater.
Hard Disk: 300MB